News In English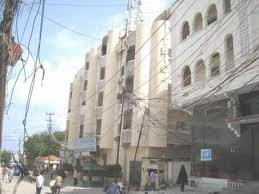 This publication created by SIPR (Somali Institute for Peace Research) which provides an overview of internal displacement and the internally displaced persons (IDP) in Mogadishu,
Qeybta News In English
Since the Somali central military government collapsed in early 1990, a bloody civil war exploded in South and Central regions of Somalia. This civil war
News In English Archives
Messages of the year from Women of Garre Community of Seattle March 2013
- May 14, 2013
---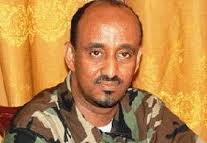 Arms embargo lifted, but Somalia cannot afford weapons: minister
- May 9, 2013
Somalia's armed forces have not received "a single bullet" despite the partial lifting of a United Nations arms embargo because the East African country lacks funds, its defense minister said ...
---
Hennepin County Sheriff's Office welcomes 1st Somali deputy
- May 9, 2013
While checking inmates into the Hennepin County Jail, Deputy Haissen Hussein seems about as humble as they come. "I came to United States when I was 17 -- no English, like ...
---
Britain secures £200m to help build a Somalian state
- May 8, 2013
Britain secured more than £200 million of funding to build a functioning Somalian government today as Prime Minister David Cameron declared the war-torn state should be ready to hold nationwide ...
---
Kuwait donates USD 13 mln to Somalia – Min.
- May 8, 2013
The State of Kuwait affirmed Tuesday unlimited support for Somalia to help the African country rebuild itself following two decades of conflict. "The State of Kuwait seeks in the upcoming period ...
---
UAE pledges USD 50 million in assistance to Somalia
- May 8, 2013
The UAE undertook to provide AED183 million (US$ 50) million to support the Republic of Somalia. The UAE's Minister of Development and International Cooperation, Shaikha Lubna bint Khalid Al-Qassimi, announced ...
---
Somalia conference set to open in London
- May 7, 2013
Fifty countries and organisations are to gather in London on Tuesday for an international conference aimed at preventing Somalia from slipping back into abject lawlessness. British Prime Minister David Cameron and ...
---
International talks eye peaceful future for Somalia
- May 7, 2013
London (CNN) -- Delegations from 50 nations and groups gathered in London on Tuesday for a conference on Somalia, as the African nation struggles to emerge from more than two ...
---
Next Page »