News In English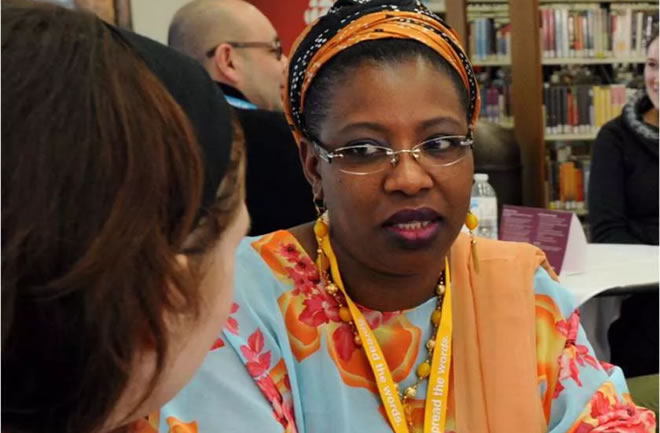 An Edmonton Somali group, hoping to unite the community under one banner, has a new chair. By DAVE LAZZARINO Friday, August 19, 2016
Qeybta News In English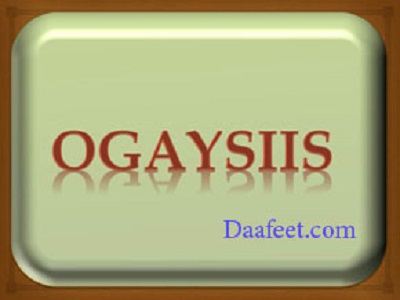 Golaha Qurbo Joogta KoonfurGalbeed waxaa ay idinku war gelinayaan in Maalinta oo Sabti ah Taariikhduna tahay 20 bisha Ogost 2016 uu marti noogu yahay golaha
Ogeysiis Dhamaan somalida Nabada Jecel Iyo Dhamaan Jaaliyada Shabeelaha Hoose ee Ku Nool Qaarada Yurub
- May 28, 2016
Ogeysiis dhaman somalida nabada jecel iyo dhamaan jaaliyada shabeelaha hoose kasoo jeeda ee ku nool qaarada yurub waxaa la ogeysanayaa in maalinta taariikhdu ay tahay May 31 2016 uu ka ...
---
Lower Shabelle: A Conflict Locals Will Prevail "Qiáng lóng bù yā dì tóu shé" (Powerful dragon cannot defeat local snake) Chinese saying
- Apr 30, 2016
When the respected senior political gurus and the young leaders and all in between point their fingers to the same issues a wise leader would stop and listen. However, Lower ...
---
Gang GABRE Cannot Silence Us. NEVER UNDERESTIMATE SOMALIS
- Dec 28, 2015
It has been almost two decades since our parents had been telling us that the old good days of Somalia are gone, dead and buried. We as youth couldn't swallow ...
---
Abdulkadir M. Abow: 4.5 Needs Rectification Not Regression
- Dec 20, 2015
Somalia, potentially very prosperous nation with a very resourceful and resilient people, was politically and economically failed state in the last quarter of a century. Even before then it was ...
---
TAKE ACTION: sign the petition.
- Aug 27, 2015
To all who care about the development and progress of Somalia and particularly the South-West region, please join us in signing this petition that calls for ending corruption and malfeasance, ...
---
Somalia: AU Forces Linked to Wedding Killings
- Aug 14, 2015
Nairobi) – African Union (AU) forces in Somalia (AMISOM) should impartially investigate the killing by alleged Ugandan army troops of six men at a wedding on July 31, 2015, in ...
---
Standing on the Ashes: The Somali South-West State
- Aug 12, 2015
August 11, 2015 By: Hassan M. Abukar Sharif Hassan Sheikh Aden, the President of the Interim South-West Administration (ISWA) in Somalia, is deliberately stemming the natural growth of the nascent federated state ...
---
Press Release Press release issued by the South West Somali Association in Sweden
- Jul 26, 2015
Date: 23 July 2015 Örebro, Sweden Purpose: Massacre, widespread looting and displacement in Bakool region, Somalia An emergency meeting on the phone has been held by the members of the executive commitee ...
---
The University of Southern Somalia (USS) Board of Trustees invites nominations and applications for the position of University Administrator
- Jul 6, 2015
The University of Southern Somalia (USS) Board of Trustees invites nominations and applications for the position of University Administrator.  
---
Liban Abikar Yusuf (Yuyu) The Unsung Hero of Afgoye
- Jun 26, 2015
Last week, Liban Abikar Yusuf (Yuyu), the commander of the Security Services of Afgoye, Lower Shabelle, was cold bloodedly gunned down by a member of the Somali army. It is ...
---
Waalaha Muslimiintoow ka Qeyb Qaata Afurinta Bisha ramadaan ee Degmada Wanleweyn
- Jun 15, 2015
Ilaahey ajir iyo xasanaad ha idinka siiyee ka qeyb qaata afurinta umada u baahan in la afuriyo oo aan heysan wax ay ku afuraan.
---
Tariq Ramadan: 'ISIL's acts are un-Islamic'
- Jun 13, 2015
The prominent Muslim academic on the threat of the Islamic State group and how scholars are failing the Muslim world. An 'Islamic Caliphate', a 'Caliph' - terms that are now in ...
---
Daawo Fadeexo:- UN peacekeepers ka Howlgala Wadamada Democratic Republic of Congo, Liberia, Haiti iyo South Sudan oo Lagu Eedeeyey Iney Gadaan Gabdhaha Si Lacag ay uga Sameeyaan
- Jun 11, 2015
Daawo Aljazeera oo inoo soo gudbineysa ceebo lasoo deristey UN peacekeepers ka howl gala qaar ka Democratic Republic of Congo, Liberia, Haiti and South Sudan.
---
THE ILLEGAL FORMATION OF THE SO CALLED "XAMAR AND XAMAR DAYE".THE UNACCEPTABLE SECOND ATTEMPT TO RECYCLE THE HISTORY OF THE INDIGENOUS PEOPLE OF THE BENADIR.
- Jun 11, 2015
 BACKGROUND The indigenous peoples of the Benadir have suffered from various historic injustices where their land was dispossessed and their resources looted in the last two decades of civil war and ...
---
TAGTALK: : New Perspectives on Somali-Canadian, social and Economic Participation.
- Jun 9, 2015
Think. Act. Grow. ( TAGTAlk) in association with Somali Tenant Association and Reghaay Community Services held a provincial conference of its first kind titled Narrative Change: New Perspectives on Somali-Canadian, ...
---
Ogeysiis Dhamaan somalida ku Dhaqan North America
- May 12, 2015
Waxaa la idinku wargelinayaa in la qaban doono barnaamij la magac baxay Narrative Change oo lagu qaban doono magalada toronto
---
Ogeysiis Dhamaan Reer Koonfur Galbeed
- May 11, 2015
Ogeysiis ku wajahan dhamaan reer koonfur galbeed.  
---
Kenya is committing Suicide in Marginalizing Somalis
- Apr 12, 2015
On 09th April 2015, Kenya shut down all the Somali remittance companies operating in Kenya and they suspended the bank accounts of some Somali individuals by linking them to being ...
---
Next Page »