News In English
Ogeysiis ku wajahan dhamaan Jaaliyada Digil iyo Mirifle ee ku nool Qaarada  North America
Qeybta News In English
"Naadadeen helisaa, nebadaa naas La nuuga lee (We call for reconcilliation, and only in peace we can milk) " Sahal Macalin Isse (Arta, Djbouti) Inaa
News In English Archives
YES Mr President!
- Aug 27, 2013
What is this Gollaha Amniga Qaranka Soomaaliyeed (The Council of Somali National Security) with 7 individuals becoming the highest authority in the land! If such an authority is to be formed ...
---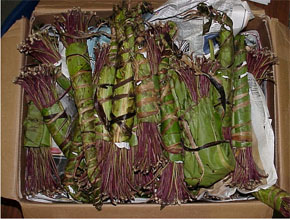 UK: Herbal stimulant khat to be banned
- Jul 3, 2013
BBC The herbal stimulant khat is to be banned by the government, against the advice of its own Advisory Council on the Misuse of Drugs. In January the ACMD said khat should ...
---
Written ministerial statement outlines the government's decision to ban khat in UK
- Jul 3, 2013
    This written ministerial statement was delivered in the House of Commons by Theresa May and in the House of Lords by Lord Taylor of Holbeach. GOV.UK Secretary of State for the Home ...
---
Sisters of Somalia
- Jul 2, 2013
Asha Hagi Elmi and her sister Amina spearhead efforts to bring dignity to the women of Mogadishu's refugee camps. Asha Hagi Elmi is a humanitarian activist, internationally recognised for her work ...
---
Kenya, Somalia in Dispute Over Violent Port City
- Jun 15, 2013
The al-Qaida-linked militants who once controlled the southern port city of Kismayo are gone, but a fight for control of the city has broken out and at least 10 people ...
---
Ethiopia defies threats from Egypt, ratifies the Nile treaty
- Jun 15, 2013
Ethiopia's Parliament unanimously ratified a treaty that strips Egypt of its right to the lion's share of the River Nile waters. The move raises the political temperature in a dispute between ...
---
Massive police raid launched in Toronto
- Jun 13, 2013
Police Launched massive predawn raid targeting guns and drugs Thursday, focusing on the Toronto neighbourhood that's ground zero for the Rob Ford crack video scandal The Rexdale home of one of ...
---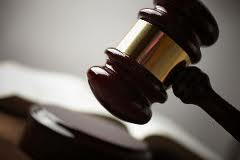 Kenya jails nine Somalis to five years for piracy
- Jun 11, 2013
A Kenyan court sentenced nine Somali citizens each to five years in prison on Monday after finding them guilty of violently hijacking a vessel, MV Magellan Star, in the Gulf ...
---
Next Page »