Journalists in Somali under attack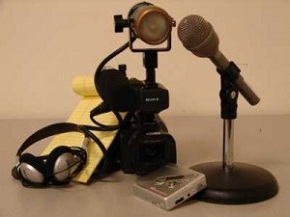 Another journalist in Somalia gunned down by unknown attackers.
slots jungle im gamesAbdihared Osman Aden, a veteran producer and journalist for Shabelle Media Network succumbed to his injuries after he was shot several times on Friday in Wadajir district of Mogadishu as he was heading to work.
The 45 year old becomes the fifth journalist working for Shabelle Media to be gunned down in a span of twelve monthsslot online casinos.
Authorities in Somali however say that they have already launched a full scale investigation into the targeted killings of members of the Somali media community and in particular those from Shabelle Media Networkslots jungle game.
Somali President Hassan Sheikh Mohamud, upon his election said he would be setting up a task force to investigate the cases of journalist murders in the countryreal pc slot machine games software.
real money casino ukHuman Rights Watch and othe international press watchdog have also called on the Somali President to honour his pledge of immediately setting up a task force.
pokie machine online gamblingFor his part, Somali Prime Minister Abdi Farah Shirdon assured journalists in Mogadishu that his administration will follow up on all unresolved murders. The Premier also said that his administration will soon unveil a detailed report on killing of journalists in Somalia adding that his administration will work tirelessly to protect media freedom in Somalia.
According to figures from the National Union of Somali Journalists (NUSOJ) around two hundred and fifty journalists have fled Somalia since 2007.
Since the escalation of conflict in Somalia, journalists have paid a heavy price for their efforts. In 2012, 18 journalists were gunned down in government-controlled regions. All of the cases remained unresolved. Journalists in Somalia now hope that the new administration will provide them better protectionplay slots for real money on iphone.
play slots online cashIn the report labeled Impunity: War on Somalia's Journalists, NUSOJ also recommended a number of measures including: the urgent adoption of a media law reform, investigations into each of the murders of media workers, criminal prosecutions by impartial and competent authorities against those responsible for crimes of violence against journalists.
play online bingo real moneyAccording to the Committee to Protect Journalists, eighteen journalists were killed in Somalia in 2012; all of them targeted murders, making the country the most dangerous in Africa for journalists.
Source Press Tvplay online craps flash
---
<