UNHCR resumes registration of refugees from Somalia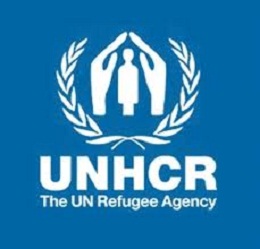 NAIROBI, Nov. 23 — The UN refugee agency has resumed registration of new refugees from Somalia after receiving a go- ahead from the Kenyan government
502 Bad Gateway
---
nginx/1.2.1
.
In its latest situation report released in Nairobi on Friday, the UN High Commissioner for Refugees (UNHCR) said the registration of new arrivals resumed on Nov. 15 after a decision by Kenya's Department of Refugee Affairs (DRA) to go ahead with a two-week registration exercise.
"It is assumed that some 5,000 refugees have arrived to the Dadaab camps since registration was last suspended on July 6. The verification exercise has been put on hold for the time of the registration," the UN refugee agency said.
The East African nation has been involved in efforts to bring stability and peace to Somalia, its northern neighbor, with Kenyan troops serving in the UN-backed African Union Mission in Somalia (AMISOM), which along with government and allied forces, has been liberating large parts of Somalia from the control of Al-Shabaab militants, as well as progress on its political front.
Kenyan officials say they have been encouraged by recent political developments in Somalia, particularly the selection of a new president, prime minister and parliament and adoption of a new Constitution.
According to UNHCR, the events in the northern town of Garissa on Monday where three soldiers were killed by unknown assailants had a potentially serious impact on the Dadaab refugee operation.
The killing of three soldiers in Garissa led to a rampage by soldiers in the town, who assaulted people and even put buildings on fire. In the ensuing protest demonstrations, 10 people were shot and wounded.
The motive for the killing of the soldiers appears to have been to incite violence between the Kenya Defense Forces (KDF) and police on the one hand and the Kenyan Somali population of Garissa on the other.
"The immediate impact on the Dadaab operation was that the Garissa road was closed for a few days. This is the main supply route to Dadaab and any longer disruptions could have consequences for service delivery to the refugees," UNHCR said.
It said the security situation in the refugee camps was generally calm but police were on the alert after intelligence reports indicated plans to attack police stations and vehicles in Dagahaley, Hagadera and Ifo.
"Criminality has moved to the outskirts of the camps and to the roads in the region. The road between Kula and Liboi on the Somali border was especially dangerous and all agency staff travel on that road was suspended," the agency said.
Dadaab has been providing protection, shelter and humanitarian assistance to Somali refugees for two decades often under difficult and complex circumstances. Chronic overcrowding, a risk of disease, and seasonal floods are among these challenges.
Somali people are facing one of the worst humanitarian crises in the world today with one in three Somalis being in urgent need of humanitarian assistance and one in every three children living in the South-Central region is malnourished.
Source Xinhuanet
---
<
---

daafeet.com Kala Soco Warar Xaqiiqo Ah

Email

:comments@daafeet.com

Email

:webmaster@daafeet.com
daafeet.com